Charity News October 2017
---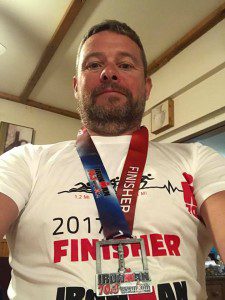 Welcome to my latest Charity blog post. September was a fantastic month for me filled with some challenging events towards my fundraising and a bit of exciting news, coming up shortly!
On 10th September I took part in the Demelza 10K run.
On 17th September I took part in the Weymouth 70.3 Ironman event. This consisted of a 1.2 mile swim, a 56 mile bike ride and a half marathon run. This was a bit of practice for the full Iron Man event in Austria next year.
On 24th September I took part in the Dartford Bridge 10K.
So now for our big news, we were nominated earlier this year for 4 Dartford Business Awards by our customers. We attended the ceremony on 21st September and were absolutely delighted to win the Good for the Community award! The prize was £250 for a charity of our choice, so we donated this to Beams, who we also helped to secure a £10k grant earlier this year from The Openwork Foundation. We were also very proud to be commended in the Customers' Choice Award.

This month I'm featuring The Maypole Project, which is one of my chosen charities to fundraise for in 2017/2018.
The Maypole Project provides support for children and young people who have complex medical needs and disabilities. They also support their family members as well as others who are affected by their conditions. They support more than 250 babies, children and young people and their families across South East London.
Finally, here's what's happening in October.
Royal Parks Half Marathon. I completed this on Sunday 8th October. We had a good day weather wise. It was challenging but I was pleased with my time of 2 hours, 12 minutes and 55 seconds.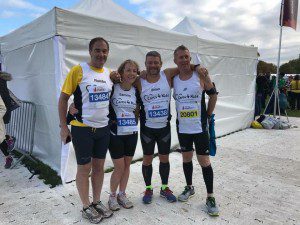 In terms of community events, we are sponsoring the next Dartford Living Live event on 18th October at the Orchard Theatre.
The main charity news this month is that I'll be heading off on 28th October to Kerala, which is this year's Openwork overseas challenge. This is always a big trip for the Foundation and we really hope to get as much support as possible through sponsorship. If you can help it would be greatly appreciated by sponsoring me here.
Many thanks
Brian