Charity News September 2017
---
Welcome to my latest Charity blog post. I spent most of August on holiday with my wife Lynn and son, Jack. We celebrated our 25th wedding anniversary by renewing our vows. It was a wonderful occasion in Corfu, where we have enjoyed many holidays over the years.
I am fundraising for 3 charities this year – The Openwork Foundation, Demelza Hospice Care for Children and The Maypole Project. I will be featuring each one in my blog posts!
I did still manage to fit in a couple of charity events before and after our trip outlined below.
The 5th Ride London Surrey Hills event was on the last Sunday of July. This is a 100 mile cycle on closed roads from the Olympic Park in Stratford, through London and then out to the Surrey Hills (Leith and Box Hills) and then back into London finishing on the Mall.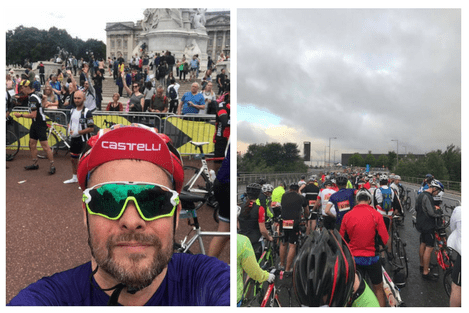 I completed my 5th ride in good time at this event in 5 hours and 24 minutes ,which is a record for me.
On the August bank holiday I took part in the inaugural Dartford Road Runners 10k and completed this in 58 minutes and 26 seconds, my second fastest time over this distance.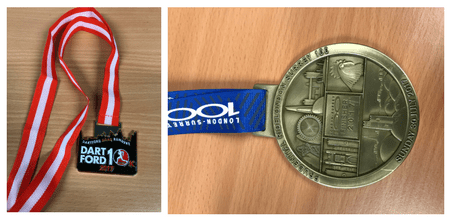 So, with August behind us, I have quite a few events coming up in September:
10th September – Demelza 10k Run
17th September – Weymouth 70.3 Ironman event – 1.2 miles swim, 56 miles bike and the a half marathon run
24th September – Dartford Bridge 10k
I will update you on how I get on next month.
In September I will also be attending the Dartford Business Awards where we have been nominated for one of the awards by a number of our clients and we also hope to be shortlisted in one of the other categories – so watch this space!
Demelza Hospice Care for Children
One of my nominated charities this year is Demelza, based in the South East, in East Sussex, Kent and South East London, Demelza is a children's hospice charity who provide essential care to babies, children and young people who may not have a long life. They support them to have a full life in a compassionate way, caring for them and their families when they need it most.
If you'd like to support my fundraising activities, you can sponsor me here.