Day 3 – Namo Buddha to Godavari, Nepal
---
The toughest day so far.
We woke up to a brilliant view and breakfast at our wonderful hotel, which was a Namo Buddha resort – all vegetarian and the best breakfast so far!
We started with a quick ride to the monastery near the hotel and then had a big climb up to the top, which was interesting in bike cleats, but worth it for the view.
Once we had walked down again, we started a treacherous downhill ride which really set the scene for the day.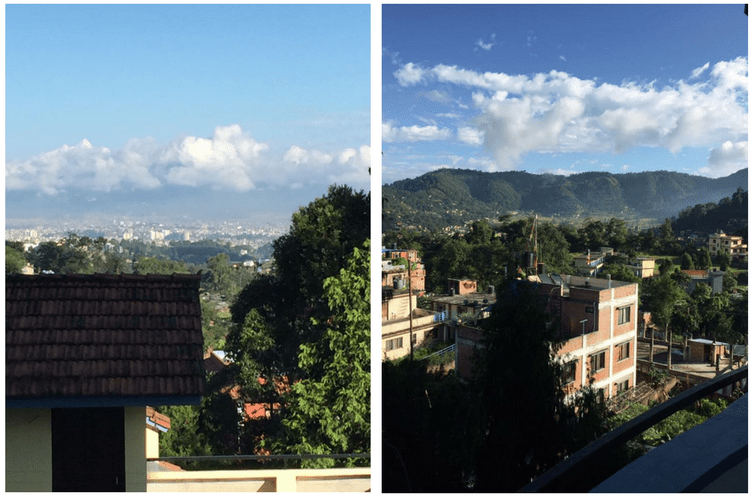 Have a look at my other post at some of the 'roads' we have been on today!
Lunch today was a picnic, which was nice, but then the heavens opened for the first time just as we embarked on a climb that went on and on and on and on!
We got to the top and waited for all the group to arrive, then had a great downhill, initially on a mud track but then to our delight tarmac!!
Having listened to the guides it seemed this was the end of the tough riding today, but that was proved wrong very soon. It seems Nepal flat is very different to England flat!!!!
The falls today were similar to yesterday. It's easier to name those that didn't fall off their bikes – however no one was hurt. The highlights were Sanjay, with another 3 falls, including one of about 30 feet and Big Mo, who is apparently trying to get his whole leg covered with bandages!
Once at the hotel, we all waited to congratulate the back markers A great day and tremendous effort by all the team.