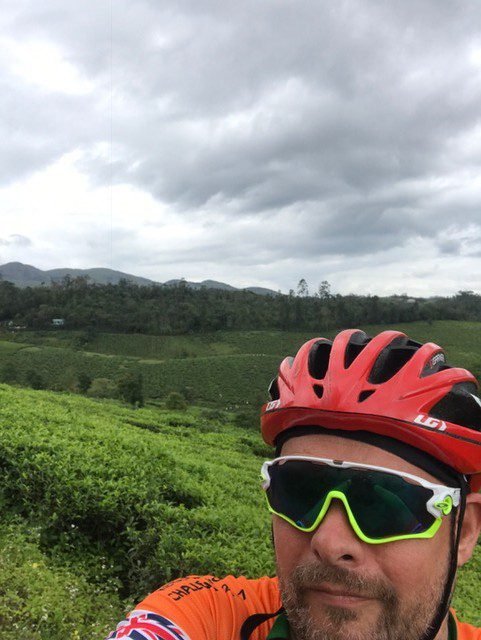 Day 4 – India Cycle Challenge
---
Day 4 and yet another 6am breakfast call. Our warm up this morning was from Bill and some early morning yoga
Then it was straight out on to the bikes for the shortest day of the week, but still 40 hard kilometres and of course straight into the hills travelling from Vandanmedu to Periyar.
Today we had traffic jams caused by two big trucks who had decided to take the same corner at the same time from opposite directions!
At our first stop after 10km, there were some curious children and one of our team Marc being a Bolton Wanderers fan just happened to have 3 team shirts and awarded them to the children – you have never seen such happy faces!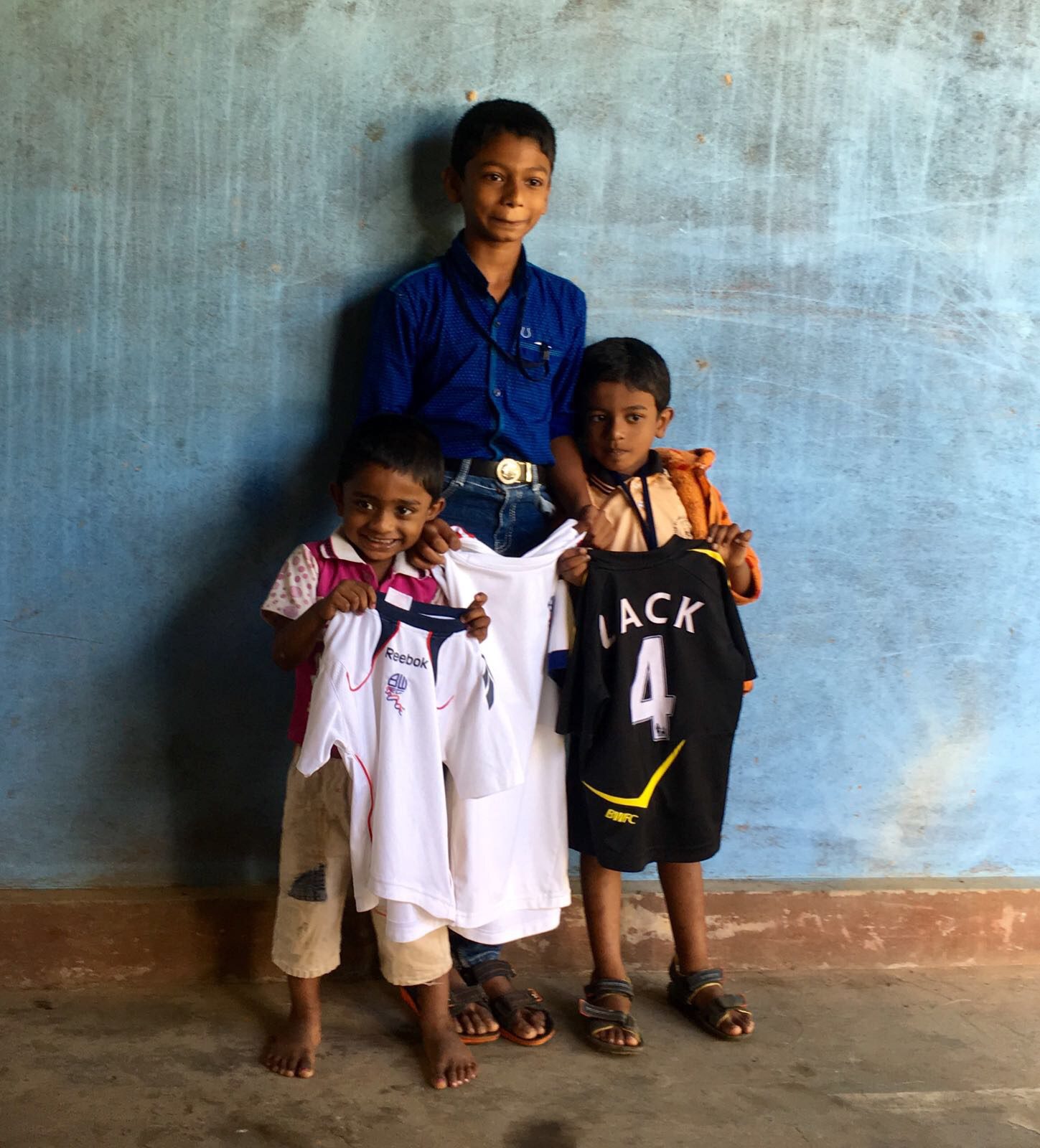 Today was Kerala Piravi which marks 61 years since the birth of the state of Kerala. Lots of celebrations took place!