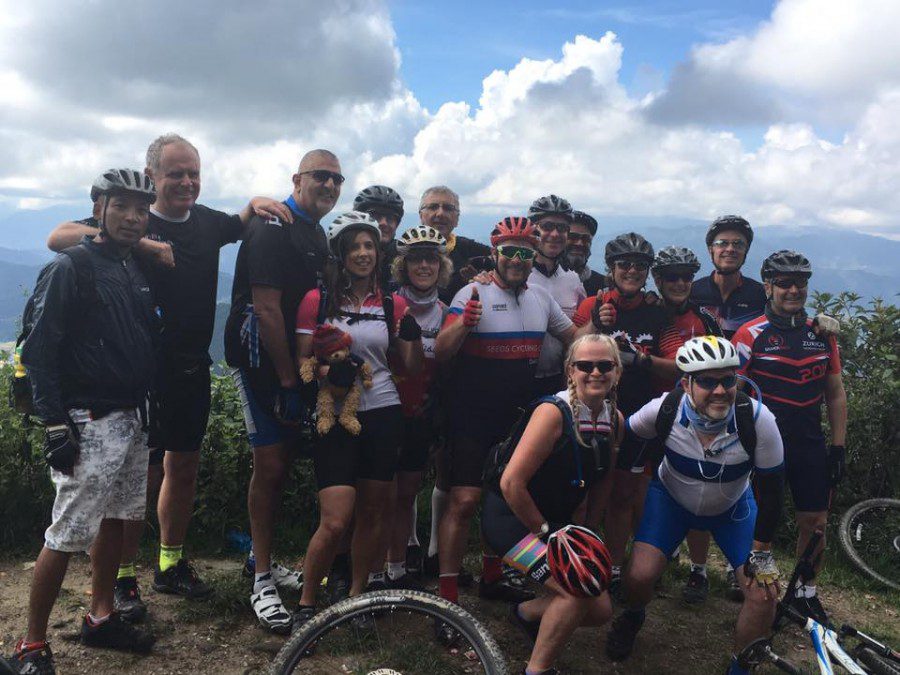 Day 6 of the Nepal Cycle Challenge
---
After our efforts yesterday, we still had to be up early today for the final day on the bike and 52 kilometres to the finish line!
After our warm up, we set off on the opposite route from yesterday back down the mountain from Daman.
It was a fast pace but still mentally demanding because of the concentration needed on the turns and switch backs.
At the bottom we regrouped before setting off on more climbs, which after he effort of yesterday were felt by us all, but at the top we were rewarded with the most incredible views as we descended back into the Katmandhu valley.
We regrouped at a point where our local guide Jagan said there was 5 kilometres left, but in fact it was closer to 14 to the finish line. So we set off single file with the girls leading on the final part of our epic journey.
Finally as we rounded a bend we saw the Cares4Kids banner marking the end of the ride.
Celebrations followed with all the group and support crew plus lots of local children.
This was my third overseas challenge for the Openwork Foundation and was by far the hardest. The whole group along with our wonderful support crew worked as a team to get everyone to the finish.