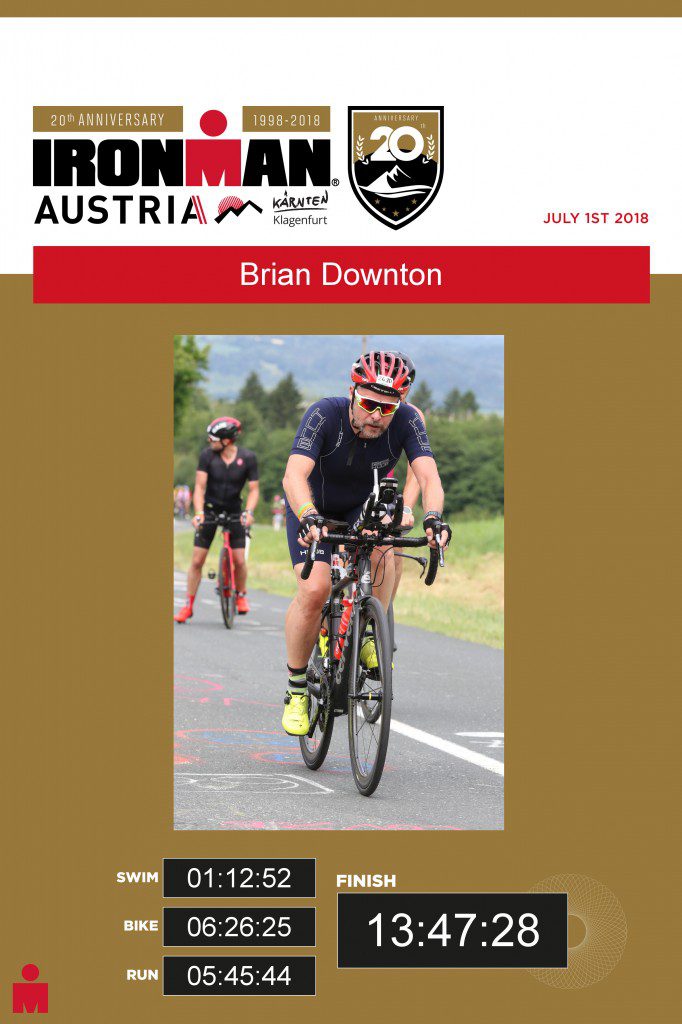 Ironman Austria
---
I competed in Ironman Austria on 1st July 2018 and finished in good time. It was without doubt, one of my greatest achievements.
The Ironman Triathlon was a gruelling 2.4 mile swim, 112 mile cycle ride and a full 26.2 mile marathon and I was extremely proud to take part, complete it and raise money for my 3 chosen charities,
I have been fundraising for many years but this year, I set my goal at £14,060, as the Ironman in 140.6 miles.
I had to train very hard for the Ironman and my other events in the lead up included taking part in the London Marathon.
My three very deserving children's charities – The Openwork Foundation #cares4kids, Demelza Hospice Care for Children and The Maypole Project will be able to continue the amazing work they do with the help of our fundraising, none of which would be possible without the donations from so many people and the sponsorship from local business owners.
Ironman was a major achievement and I am really proud to be able to give back to the community. My fundraising target is currently at about 60%. If you can help me reach my £14,060 target, please click here to donate whatever you can.
Many thanks
Brian